Learn Why You want to know us
Engagement • entertainment • authentic
It's Not Just" What We Say" Its
"HOW
We Say It"
We're Dan and Patti Hunt, your hosts at 'Exploring Through Our Lens.' Welcome to our world, brimming with road trips, discovery, adventure, and an unyielding spirit of resilience.
Our journey commenced in the midst of Covid-19 when the world and Dan's career in the Las Vegas entertainment industry came to a sudden halt. Rather than standing still, we embraced the open road and founded our YouTube channel.
Now with over 200 videos, our channel isn't just a travel log, but a testament to our lives and an unwavering commitment to inspire others to seize life with both hands.
In December 2022, we launched the 'RV LIFE Podcast' thanks to our collaboration with RV Trip Wizard. Drawing on Dan's entertainment background, we've crafted a podcast that's as informative as it is engaging. Our efforts have propelled us into the top 10% of all podcasts globally in the first two months!
Our voyage continues with 'Exploring Through Our Lens' and 'The RV LIFE Podcast.' They aren't merely platforms but reflections of our dreams and an enduring love for the open road.
So come along and see the world through our lens. Be inspired to live life to the fullest – we're excited to share our journey with you.
Warm regards,
Dan and Patti Hunt
It All Starts with "WHY". Why we do what we do and how we do it. We delve into the heart of "WHY" 'Exploring Through Our Lens' is unique. We illuminate our unwavering commitment to authenticity, demonstrating our pledge to remain genuine in all aspects of our work. We will not deviate from the importance of our positive outlook, a key value that fuels our content and resonates with our audience. These core tenets aren't just principles; they're the backbone of our mission and the foundation of our brand. By exploring this section, you'll gain a deeper understanding of our 'why,' the guiding beliefs that shape our content and define our journey.
Exploring Through Our Lens and RV LIFE Podcast wouldn't be where they are today without the help of our remarkable team. Each member has brought their own expertise, energy, and enthusiasm, helping us shape our brand and content.
Bob is an integral part of our team who has been with us since the inception of Exploring Through Our Lens. He flew out to Las Vegas during the pandemic to help us film four episodes for the CW Network. Today, Bob continues to be our mainstay, contributing video ideas, editing content, and cheering us on, all while running his own successful business, Playing Angels. He's not just a team member, but a valued friend and a guest on our podcast.
As a co-producer of the RV LIFE Podcast, Patrick is instrumental in shaping its direction. His passion, wisdom, and understanding of our audience have driven the growth of our podcast week on week. In addition, he hosts a weekly segment, 'RV life tip of the week,' providing our listeners with valuable insights into the features of RV Life's Trip Wizard.
Teaming up with Patti, Jennifer navigates the ever-changing world of social media. She keeps both our podcast and YouTube channel relevant, engaging, and active in the dynamic landscapes of Facebook and Instagram. Her strategic inputs have significantly boosted our online presence.
Carol, the newest member of the ETOL family, joined us after appearing as a guest on the RV LIFE Podcast. Coming from an entertainment industry background, she connected with us instantly. Today, Carol is a contributing writer for the Exploring Through Our Lens blog and a trusted advisor on all things video. We are currently collaborating on a giveaway program scheduled for June 2023 that will span across all our media platforms.
Exploring Through Our Lens
The heart of our brand - our YouTube channel
Through "Exploring Through Our Lens," we strive to share our experiences of RV life in all its forms. From the thrill of discovering new places to the realities of managing life on the road, our channel offers a window into the authentic, unfiltered RV lifestyle. 
From scenic routes to hidden gems, from RV hacks to lifestyle tips, we cover everything that can make RV life a more enriching experience. Our videos encompass a wide range of topics, including travel vlogs, destination reviews, RV maintenance, cooking recipes, and more, aiming to create a comprehensive resource for the RV community.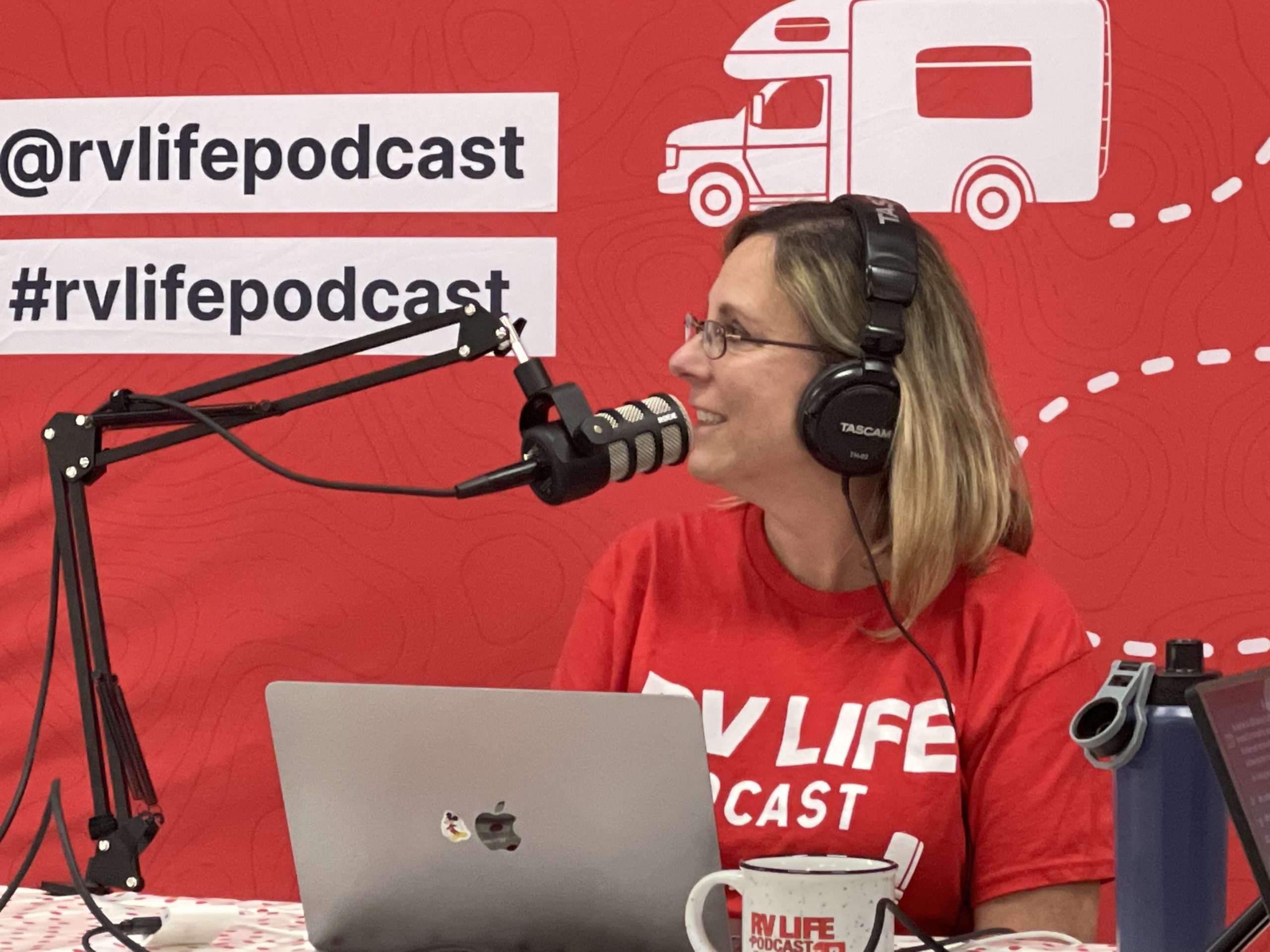 Welcome to the auditory realm of our brand, the "RV LIFE Podcast." Since its inception in December 2022, the podcast has rapidly gained popularity, reaching the top 10% of all podcasts globally within the first 60 days. Hosted by us, Dan and Patti Hunt, the podcast dives deep into the myriad aspects of the RV lifestyle. 
Our podcast offers a blend of personal anecdotes, expert interviews, helpful tips, and discussions on all things related to RV life, with a special segment – the RV life tip of the week, hosted by Patrick Buchanan, co-producer of the podcast and RV Life stalwart.
Media Endorsements: A Testament to our RV Adventure
We're honored to have our work recognized in various publications. In this section, you'll find a summary of the key press releases related to the RV LIFE Podcast. These articles offer an outside perspective on the impact of our podcast and our ongoing commitment to provide an authentic and engaging journey through the RV lifestyle.
Dive deeper into our journey with these published articles. They highlight our experiences, the growth of our podcast, and how we inspire the RV community through 'Exploring Through Our Lens'."
Explore our official press releases for the latest updates and news from our RV adventures. These documents provide a detailed view of our journey, achievements, and future initiatives.
Boost Your Brand Presence Through Our Inspiring RV Journey
Elevate Your Brand with Our Partnership
Growing Audience
Through the RV LIFE Podcast, the 'Exploring Through Our Lens' YouTube channel, and a variety of insightful blogs, we've cultivated an enthusiastic and expanding community of RV devotees. This audience not only appreciates the quality content we provide but also places a significant amount of trust in our endorsements and recommendations.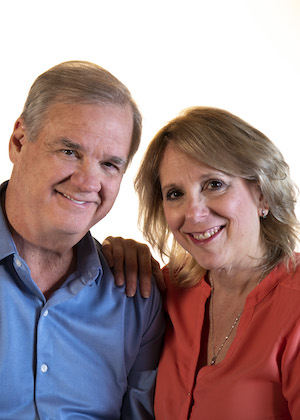 The Hunt's
As seasoned travelers and RV adventurers, Dan and Patti Hunt infuse authenticity and deep-rooted knowledge into all our platforms. Their enthusiastic storytelling and richly informed insights serve to solidify the bond between our brand and our dedicated followers. The Hunts' unique blend of expertise and charisma brings every recommendation to life.
Broad Reach
Through our multi-faceted online presence spanning podcasts, YouTube, and blogs, we offer your brand extensive reach across multiple platforms. This cross-platform visibility not only fortifies your brand message but also heightens the probability of audience interaction, engagement, and retention.