Planning our trip to the Seattle RV Show but making sure we enjoy the journey.
Dan and I are going to take 14 days and travel up the Pacific Coast from Las Vegas, Nevada to Seattle, Washington. We are traveling in our 40ft Monaco, Diplomat with our tow car.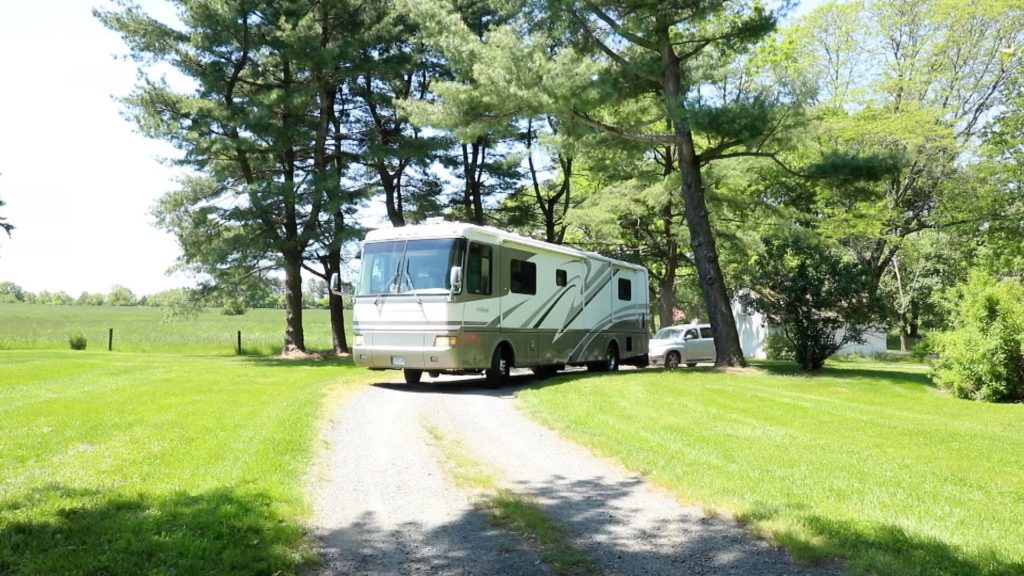 Most important for this trip, like all the others… enjoy the journey. 
Our destination to the Seattle RV Show is important as we will have a booth and be speaking, but the journey is just as important. 
We were going through our life focused on what's next and we missed what's now. We have come to believe in living in the present, enjoying the ride, smelling the roses and we stoped the process of enjoy the journey.  
Since March 2021 we sold everything, bought an RV, travel the country, creating content for our YouTube Channel with the mission of inspiring people to live life fully everyday. 
The last 11 months we had many amazing experiences. Some of our top experiences would have been missed if we were just focused on the destination and not stoped to enjoy the journey.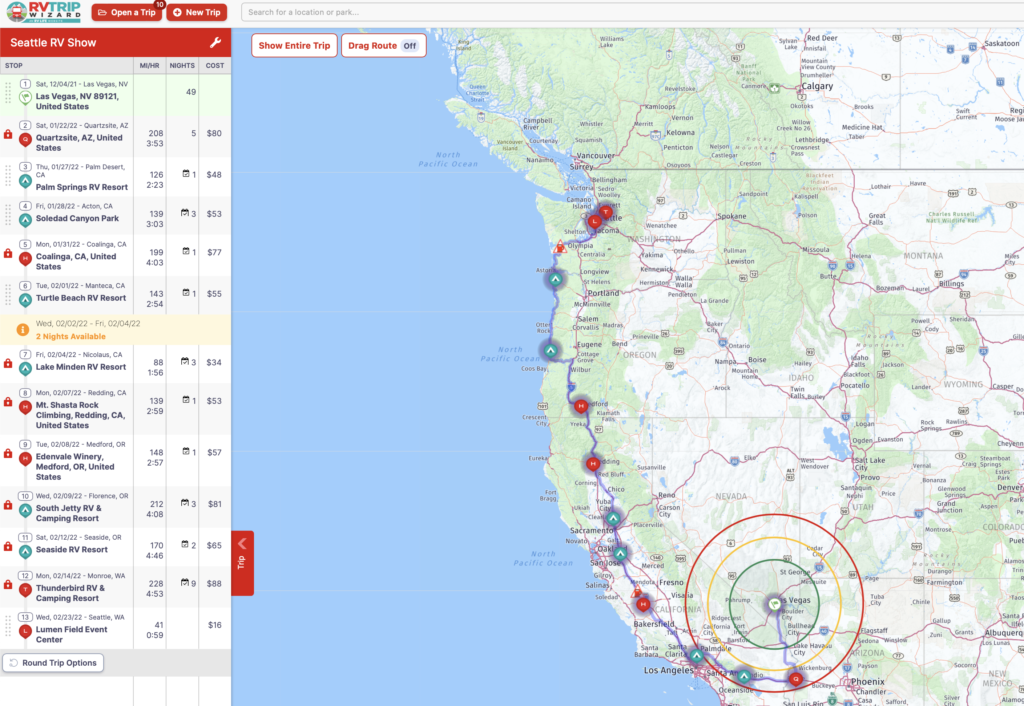 Our plan was to travel to Sedona, Arizona, walk around the town, climb some of the red rock formations, and find out what a vortex is. On the way we stopped in Cottonwood, Arizona and decided to explore. We parked, pulled our e-bikes out, and rode down a path that lead us to Tuscany, Italy, well it looked and felt like it. This place was absolutely magical we actually changed our original plan and decided to spend two days exploring and experiencing what this magical place had to offer.  It's called Alcantara Vineyard and I recommend everyone plan a trip there.
Traveling from Bend, Oregon to Reno, Nevada for the Reno Air Races we stopped in a town call Nevada City California. This little town had so much history, things to see, do and eat, especially at the chocolate shoppe. We took the day to explore and  enjoy the journey. Check out this short video.
But we know some of you are saying "I need to make plans or nothing will get done".  
Our answer, Yes, no, maybe.
There is no right or wrong when it comes to how you plan, it is just a matter of what feels comfortable for you. While traveling we have spoken with many RVers and asked how they plan their trips. One couple we met had the whole year planned out. They traveled every Sunday driving from one destination to the next without stopping. Were they enjoying the journey or just getting to the destination? I don't know.  A single gentleman we spoke with said he doesn't do any real planning he just goes where he wants when he wants. Dan and I do make some plans but we really like to wing it most of the time, has allowed us to see and do things we didn't plan for.
No matter your planning type, one of our tips…
Get off the inner state and go visit a small town. Using a trip planner can really help you find some really cool places.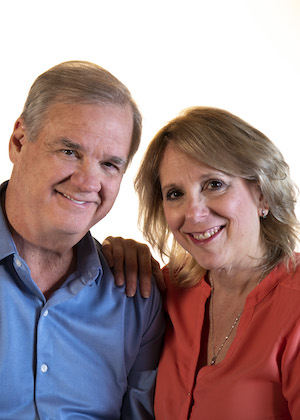 They are that couple that does everything together; shopping, cleaning, working, enjoying life and everything in-between. Working together can be challenging at times but if you have ever seen them on stage or in a video you would see the magic they create. The Hunt's sold everything (except the computers and camera equipment), bought an RV and hit the road, living the dream of seeing America. With their Travel Lifestyle they look forward to brining you along for the ride through the unique YouTube Channel Exploring Through Our Lens
.
Planning on attending the Seattle RV Show? Enjoy The Journey!
Come see us February 17, 18, 19, or 20 at 1:00 to hear "How to Make the Journey as Important as the Destination" with tools and tips to help you plan your trip.
Dan & Patti Hunt will be featured speakers at the Seattle RV Show February 17-20, 2022 and will be giving a seminar on How to Make the Journey as Important as the Destination each day at 1 PM. For more information about the Seattle RV Show click here.