It's Dan & Patti here! We hope this finds you in good spirits and ready for the open road. We've got some exciting news to share that's sure to add a sparkle to your RV life. We're calling it "The RV LIFE Podcast Glamping Giveaway," featuring goodies from our pals over at Luxury in the Outdoors (LITO) – and guess what? It's all valued at a cool $400!
Welcome to Our World of Luxury-on-Wheels
Summer's knocking at the door… As the mercury climbs, it's time to dust off the cobwebs and get that RV of yours road-ready again. We've spent a good while as full-time RVers ourselves, and trust us, a dash of luxury can transform your adventures in extraordinary ways.
A lot of folks think RVing is all about roughing it – but we've discovered that adding a touch of class to our journey can turn any camping spot into a home away from home. There's something about sipping a hot cup of coffee from a stylish tumbler or dining al fresco on a chic outdoor tablecloth that just feel….GOOD. Plus, after a long drive, who wouldn't want to bask in the glow of some cool lanterns?
Get Ready to Glam-Up Your Glamping Game
Let's get down to the nitty-gritty of our giveaway. First up, we're offering a one-year membership to RV Trip Wizard – it's our trusted tool for planning our routes and finding the best campgrounds. But wait, there's more!
The centerpiece of every campsite? The picnic table. With LITOs waterproof tablecloth, you can transform any old, splintered picnic table into a clean and stylish dining area. Pair that with matching wine tumblers (equally perfect for morning coffee or evening whatever), and you've set the stage for a delightful outdoor feast.
And don't forget about ambience. As the sun dips below the horizon, our funky lanterns will keep the party aglow, adding that cozy ambience we all crave.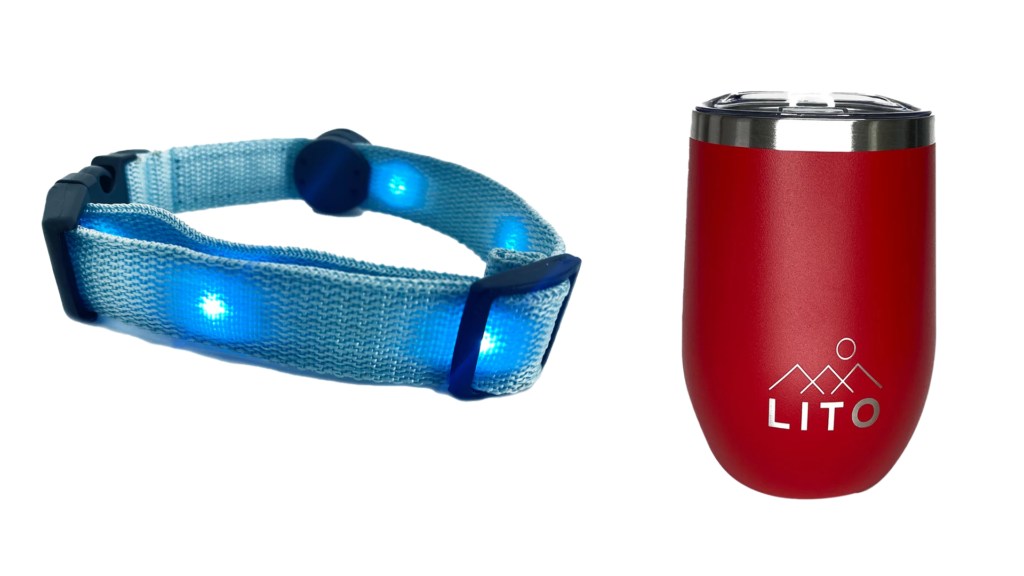 For Our Four-Legged Adventure Companions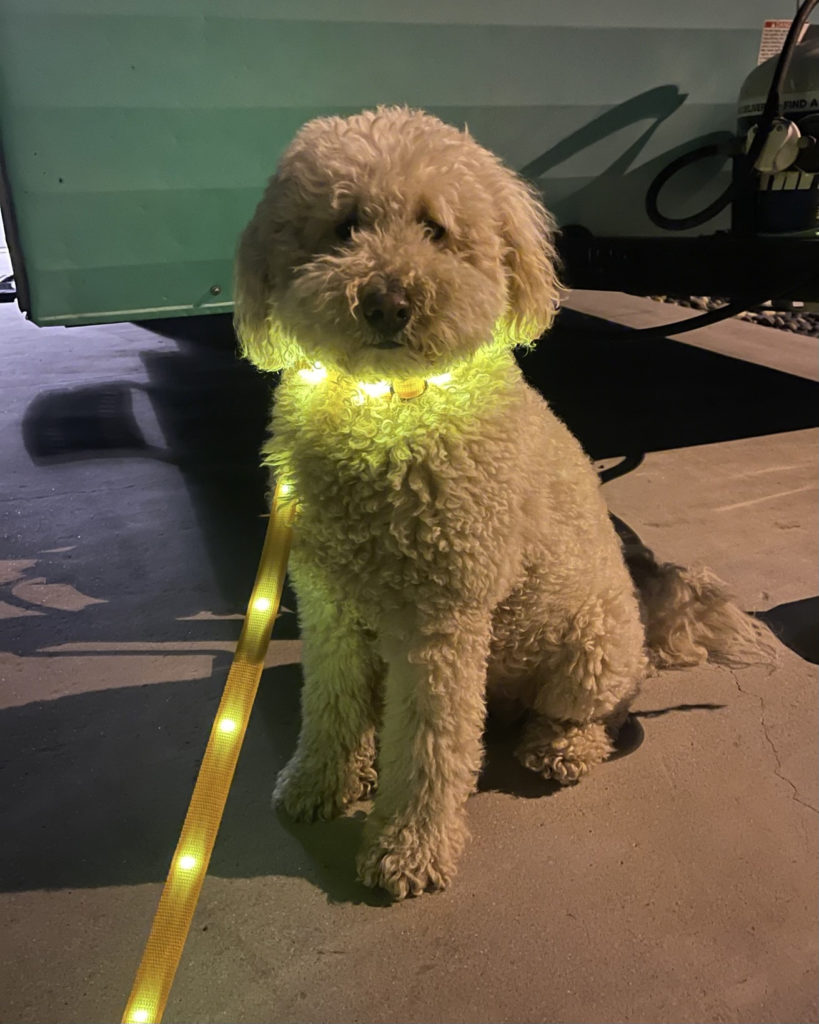 Our pooches deserve the glamping experience too! That's why we've included a one-of-a-kind light-up dog leash and matching collar. These bad boys are a game-changer – they're 20 feet long, light up on both sides, and the battery lasts for more than six hours. Your fur buddy will love the extra room to roam, and you'll be tripping over them no more.
To sweeten the deal, we're also throwing in a set of "RV Life Podcast" t-shirt and mug, from yours truly. You can sip and wear a little piece of us wherever your journey takes you.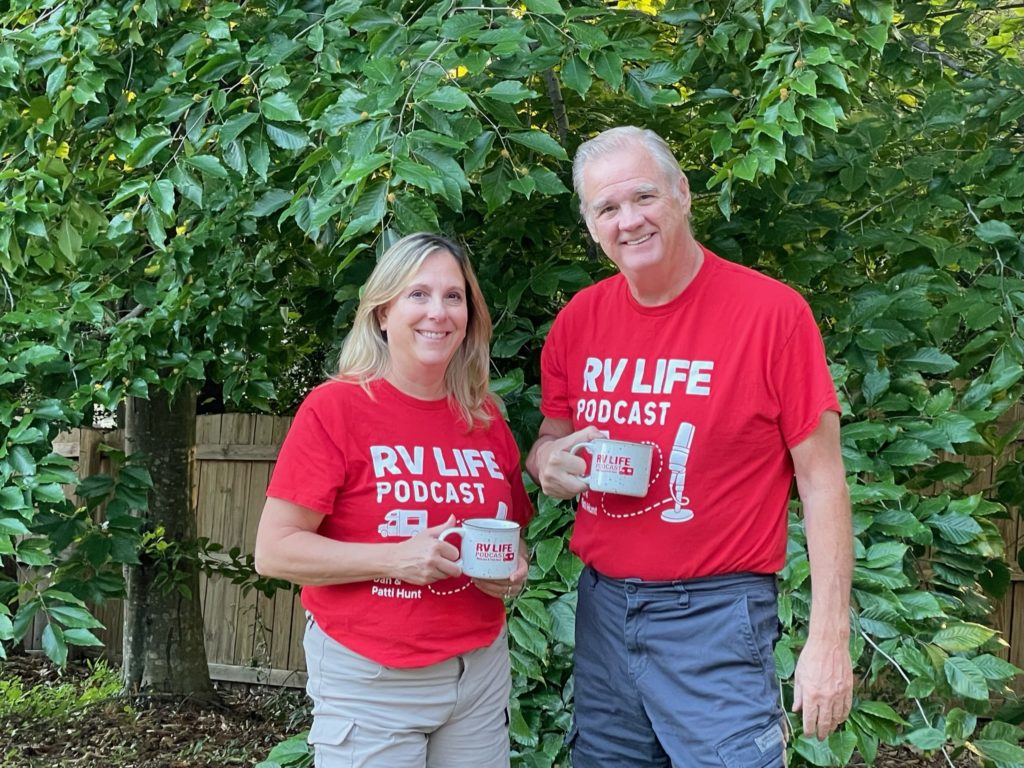 Eager to enter? Click here. We're thrilled to share these little luxuries with you, our extended family on the open road. Get ready for a summer filled with exploration and tiny delights that make all the difference. Because, let's face it, life's too short to skimp on the good stuff. Happy glamping, folks!